WHAT TO KNOW WHEN BUYING IN A SELLERS MARKET?
Be Informed
A home seller's market is simply a matter of economics. Inventory is low and demand is high, leading to some homes being on the market for only hours with competitive bidding.
Understanding market conditions is a key first step. Remember that real estate is very local, so what is happening in one neighbourhood may not be a factor in another.
Know Your Budget
How much can you afford when ou take into consideration your lifestyle and spending habits? What sacrificies are you willing to make? You may need to curb your spending, reconsider the size of home or the neighborhood.
Be Prepared to Act Fast
You'll need to take quick and decisive action when you find a property that interest you, specially in a seller's market. This is where all your prep work will pay off.
If a quick offer of the listing price doesn't work, the next step is to still make your best offer, but be prepared for it not to be your final offer.
Make A Strong Offer
Reminder: It's not always about the money. Tailoring your offer to fit the seller's needs (such as a short or long closing) can tip the scales in your favour. Be sure to make it count. In a sellers market you may only get one chance.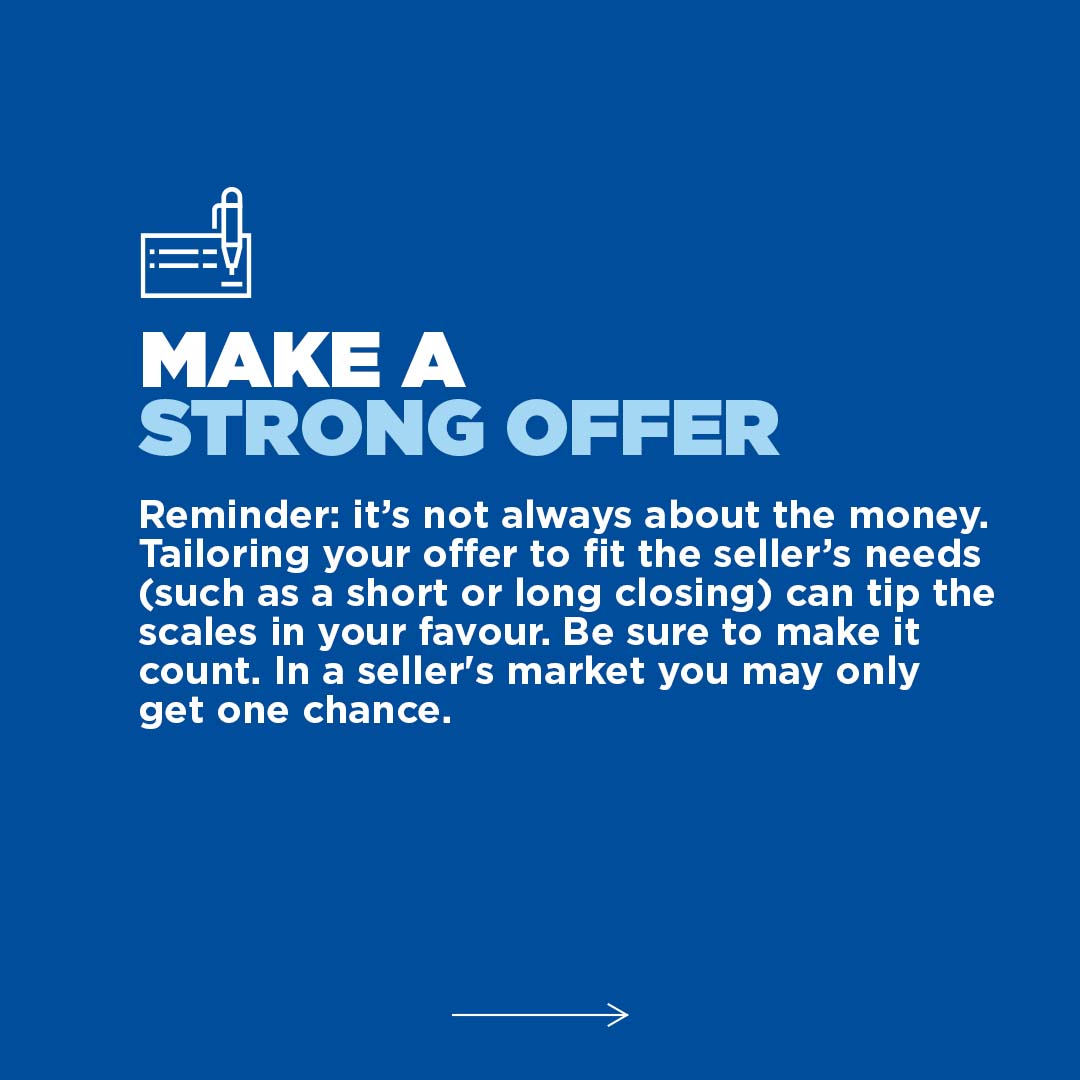 Be Prepared to Pivot
Market conditions can change on a dime. Have a back-up plan in place in case you need to delay the purchase or need to jump on a n opportunity sooner than expected.
Work With An Agent
Working with an experienced agent can ease much of the stress associated with one of the biggest buying decisions of your life.